2017 Icelantic Scout 75 133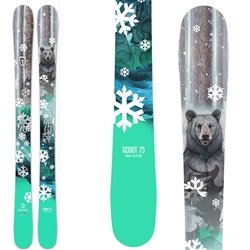 2017 Icelantic Scout 75 133
Calling all Groms! We've listened and Icelantic has created a ski all for you. The new Scout Ski is a freeride tool designed for mountain carvin', tree bashin', pow slayin', rippin' youth!
Built with Icelantic's signature "bombproof" construction, and twin-tips, the new Scout Ski will last for years and allow for progress aligned with growth.


Register your skis HERE after your purchase. We doubt you ever will but should you need to file a warranty claim it will be a much smoother process if you do. Click the link and scroll to the bottom half of the page and complete the form.
Geometry

Full Camber