Bend Oregon Deschutes River Float trips tube rentals and sales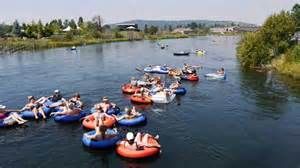 Bend Oregon Deschutes River Float trips tube rentals and sales
Bend Oregon Deschutes River Float trips, tube rentals and sales
Rental for Bend Oregon Deschutes River floats for just $10.00. Tubes are very strong and can handle the "SAFE FLOAT" of the white water Park. Our tubes are so strong you can even pull them behind a boat!!!!
Ad the personal shuttle service for $10 (up to 5 people). MWS Sports will take you from our parking lot to the start of the river float then pick you up and bring you back to your car. Avoid the massive parking issues at the river or having to carry your tube for blocks. No need to use the expensive and unreliable public transit.
Order online and bring in the receipt and you are all set to go.