Divid Wise Ski 177 signed made in USA NEW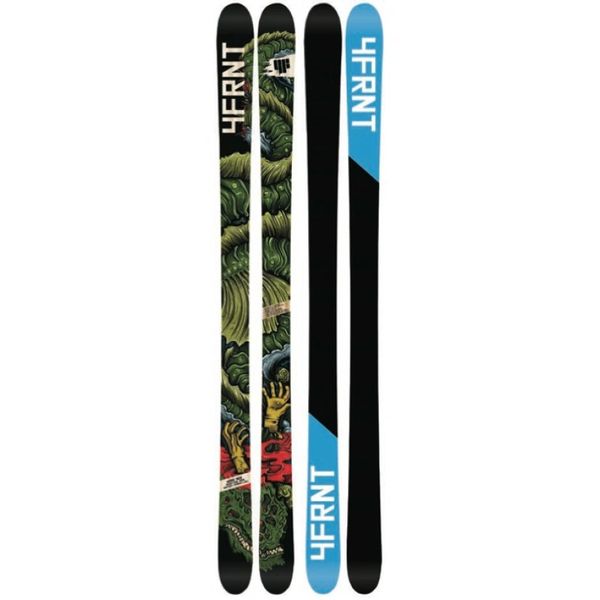 Divid Wise Ski 177 signed made in USA NEW
Details
Educate your pipe game.
If you hit the pipe like David Wise, or at least dream about throwing down Wisean tricks on the regular, his Wise pro model ski from 4FRNT is a tool that's too ill to pass up. A full-on freestyle ski with a ton of camber for boosting 20 feet out of the pipe, the Wise features a stiff and poppy maple core sandwiched between two layers of fiberglass, so you can rally hard into big hits and not worry that you won't have the hangtime to pull that double around to your feet.
The camber provides plenty of edge bite to take the sketchiness out of bulletproof pipe walls, and the semi-cap construction helps keep weight down—the Wise weighs just seven pounds in a 177cm length—without sacrificing durability or hold. 4FRNT also hooked the core up with its signature Vibe Veil vibration-dampening laminate for a smooth, chatter-free ride, and hand-built the Wise in its legendary White Room factory in Salt Lake City, so you can rest assured that it won't disintegrate after a few sessions of serious stomping.
The same pipe ski David Wise used to win all those gold things
Skinny waist assures a superlight feel for flying in the air
Heavy camber boosts off jumps for huge airs
Poppy maple core with two layers of sturdy fiberglass
Semi-cap construction blends lightweight cap with durable sidewalls